StoryJumpers' Christmas Wishlist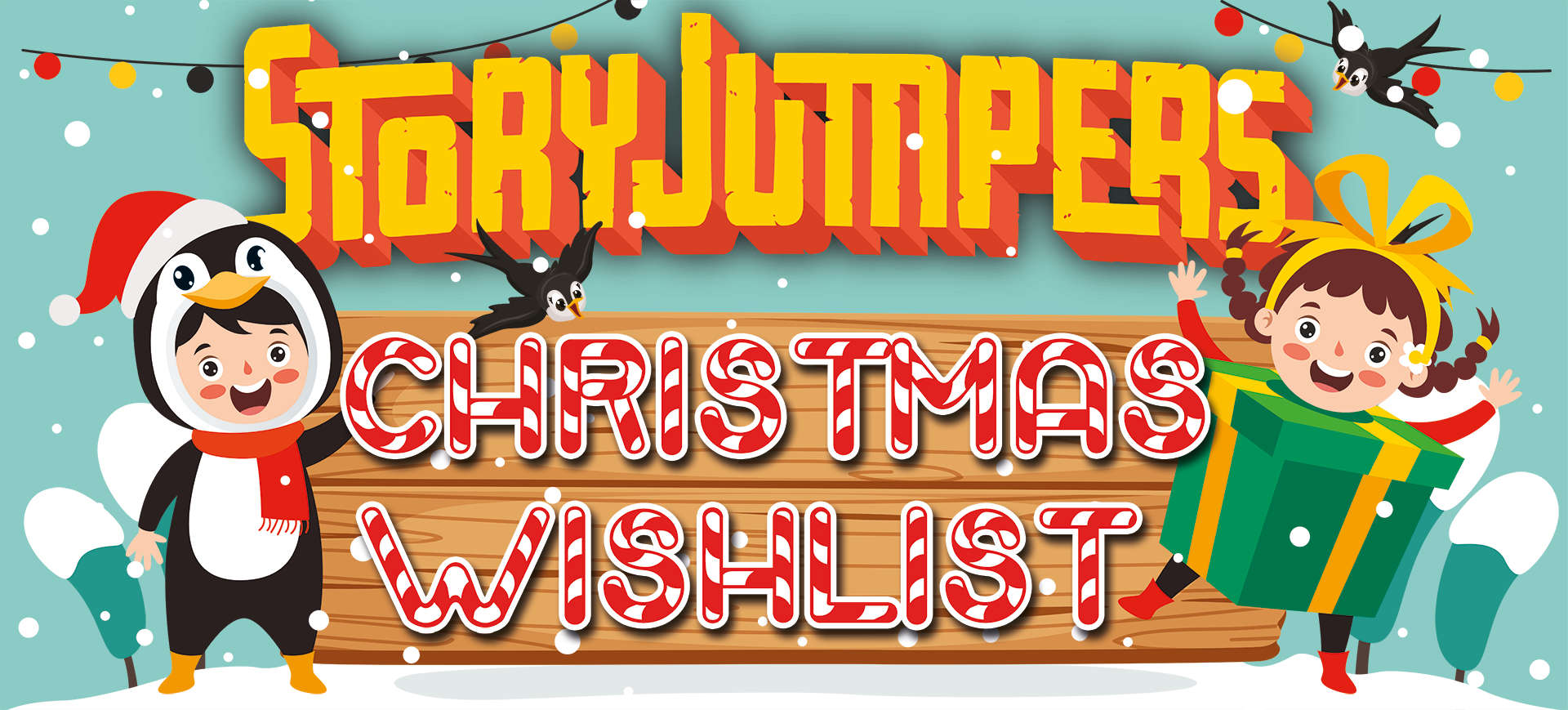 Click refresh the page to see a whole new set of books!

Adventurous Angel by Chris Lee

Imagine not being able to talk, but your smile and laughter just make everything and everyone around you happy.
Enjoy this journey with the special little girl who sees beauty in everything she does.

Clever Cub Explores God's Creation by Bob Hartman

Clever Cub is a curious little bear who LOVES to cuddle up with the Bible and learn about God. Follow along as Clever Cub explores God's creation of the world! You'll love reading Clever Cub Books to your kids at night before bed, on car trips, and relaxing on the couch as they ask questions about the world and discover God's purpose for their life.

I'm So Glad You Were Born by Ainsley Earhardt

Parents and children have big dreams—about their lives and the wonders the future holds. I'm So Glad You Were Born celebrates those dreams as well as the wonder of everyday experiences like sweet and special snuggles and cuddles, fun times, and learning times too! New York Times bestselling author and FOX News anchor Ainsley Earhardt has created a picture book that celebrates ALL the dreams come true--a parent's, a child's, and Creator God's! I'm So Glad You Were Born is full of love and hope and has a sweet, playful message inspired by Scripture that will leave your child without a doubt just how thankful you are that they are in your life and that they were created to be extraordinary. I'm So Glad You Were Born is an inspiring and loving message to your child, sure to become a go-to favorite for reading aloud and during bedtime snuggles!

Voyage with Vikings by Marianne Hering

While visiting Mr. Whittaker at Whit's Soda Shoppe, Beth and Patrick find a mysterious letter in the Imagination Station requesting a Viking sunstone. The letter is old and says that someone named Albert will be imprisoned if the sunstone isn't found. Mr. Whittaker sends cousins Patrick and Beth to Greenland circa 1000. On their quest for the sunstone, the cousins meet Vikings Erik the Red and Leif Eriksson―and find the sunstone as they join Leif on his first voyage to North America. But the adventure is just beginning, for when they return to Mr. Whittaker's workshop with the sunstone, there is another note waiting for them, requesting a silver goblet. Join Patrick and Beth as they travel to various lands and times in the Imagination Station book series!

Lost Locket of Lewes by Ilona Holland

What would you do if you uncovered a real locket from 1880 on the beach? Join Virginia and Rodney as they discover a world that spans two centuries. Traveling through time, they unravel the mystery of The Lost Locket of Lewes, Delaware.

The Jar From Afar by Paula Osborn

Have you ever heard the phrase – it is better to give than to receive?
Several years ago, one family set out on their first secret mission to give their Jar From Afar to another family in the community. Paula Osborn and her husband Drew watched their two children approach the door and deliver their gold jar full of love. As the family drove away, they saw the door open and watched another family discover the gift placed on their doorstep!
At that moment they realized giving the Jar From Afar had been as much of a blessing to them as they hoped it would be to the family who received it.

The Green Ember by S.D. Smith

Enjoy this reading of the prologue to The Green Ember series by S.D. Smith. Meet Heather and Picket - two extraordinary rabbits with ordinary lives. Calamitous events overtake them, spilling them into a cauldron of misadventures.
They discover that their own story is bound up in the tumult threatening to overwhelm the wider world. Kings fall and kingdoms totter. Tyrants ascend and terrors threaten. Betrayal beckons and loyalty is a broken road with peril around every bend. Where will Heather and Picket land? How will they make their stand?
The Green Ember Series is a bestselling middle-grade adventure saga. The Green Ember has reached hundreds of thousands of readers and spent time as the number one bestselling audiobook in the world on Audible!

The Long Shadow by Phyllis Wheeler

What if a fourteen-year-old boy from present-day white suburbia finds himself fifty years in the past, fighting to survive a freak storm in the woods and afraid to accept help from a black man?
Once the two learn to trust each other, Richie learns about the traumatic event that shaped the man Morris's life: the lynching of Morris's grandfather in 1923. If Richie can go back in time again and prevent the lynching, will Morris come in from the cold?
The Long Shadow is an anti-racist time-travel story for 10-to-14-year-olds. "This compelling and engaging story is a must-read!" - Rob Currie, author of Hunger Winter: A World War II Novel.

Guardians of Time: The Grandfather Clock by Phyllis Wheeler

What would YOU do if your father, standing in the front hall next to the grandfather clock, suddenly vanishes? Your buddy's mom helps you file a police report—but everyone is too puzzled to be helpful. Then you take a walk in your down-and-out neighborhood and find a clock shop where there had only been an empty building the day before. You walk in, and...