StoryJumpers' Christmas Wishlist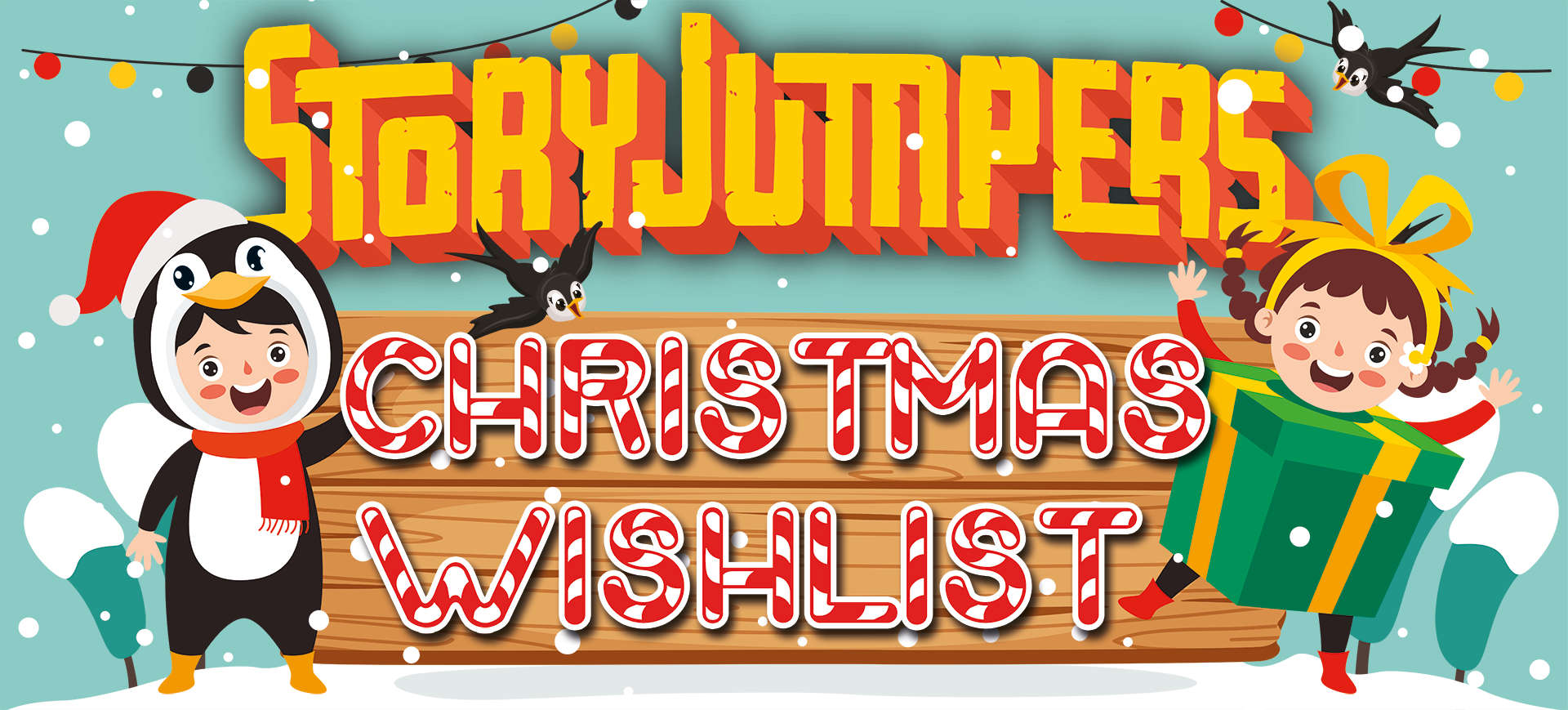 Click refresh the page to see a whole new set of books!

Clever Cub Explores God's Creation by Bob Hartman

Clever Cub is a curious little bear who LOVES to cuddle up with the Bible and learn about God. Follow along as Clever Cub explores God's creation of the world! You'll love reading Clever Cub Books to your kids at night before bed, on car trips, and relaxing on the couch as they ask questions about the world and discover God's purpose for their life.

The Adventures of Geraldine Wookins by Karin Kaufman

Young Geraldine longs to have adventures as thrilling as those in the Book of Tales, the book her papa reads to her and her brother Button at night. More than that, she wants to be brave—a seemingly impossible task in a world where ravens throw black shadows over the earth and wolves prowl barren lands in search of their prey. But Geraldine is a mouse. The weakest of ground things. Why was she, who wants so much to be brave, created by God to be small and quivering?

Love Is Kind by Laura Sassi

Love Is Kind tells the heartwarming story of Little Owl who hopes to buy his grammy a heart-shaped box of chocolates for her birthday. On his quest for the chocolates, he's thwarted at every turn but ends up discovering the real meaning of love.

Voyage with Vikings by Marianne Hering

While visiting Mr. Whittaker at Whit's Soda Shoppe, Beth and Patrick find a mysterious letter in the Imagination Station requesting a Viking sunstone. The letter is old and says that someone named Albert will be imprisoned if the sunstone isn't found. Mr. Whittaker sends cousins Patrick and Beth to Greenland circa 1000. On their quest for the sunstone, the cousins meet Vikings Erik the Red and Leif Eriksson―and find the sunstone as they join Leif on his first voyage to North America. But the adventure is just beginning, for when they return to Mr. Whittaker's workshop with the sunstone, there is another note waiting for them, requesting a silver goblet. Join Patrick and Beth as they travel to various lands and times in the Imagination Station book series!

Lost Locket of Lewes by Ilona Holland

What would you do if you uncovered a real locket from 1880 on the beach? Join Virginia and Rodney as they discover a world that spans two centuries. Traveling through time, they unravel the mystery of The Lost Locket of Lewes, Delaware.

The Jar From Afar by Paula Osborn

Have you ever heard the phrase – it is better to give than to receive?
Several years ago, one family set out on their first secret mission to give their Jar From Afar to another family in the community. Paula Osborn and her husband Drew watched their two children approach the door and deliver their gold jar full of love. As the family drove away, they saw the door open and watched another family discover the gift placed on their doorstep!
At that moment they realized giving the Jar From Afar had been as much of a blessing to them as they hoped it would be to the family who received it.

The Green Ember by S.D. Smith

Enjoy this reading of the prologue to The Green Ember series by S.D. Smith. Meet Heather and Picket - two extraordinary rabbits with ordinary lives. Calamitous events overtake them, spilling them into a cauldron of misadventures.
They discover that their own story is bound up in the tumult threatening to overwhelm the wider world. Kings fall and kingdoms totter. Tyrants ascend and terrors threaten. Betrayal beckons and loyalty is a broken road with peril around every bend. Where will Heather and Picket land? How will they make their stand?
The Green Ember Series is a bestselling middle-grade adventure saga. The Green Ember has reached hundreds of thousands of readers and spent time as the number one bestselling audiobook in the world on Audible!

Jack vs. the Tornado by Amanda Cleary Eastep

In the first book of the Tree Street Kids series, 10-year-old Jack is shocked to discover his parents are moving from their rural homestead to the boring suburbs of Chicago.
Full of energy and determination, Jack devises a plan to get himself back to his beloved farmhouse forever.
Only three things stand in his way: a neighbor in need, a shocking discovery, and tornado season.
Will Jack find a solution? Or is God up to something bigger than Jack can possibly imagine?

A Titanic Adventure by Erin Casey

Danny knows the Titanic is doomed. All Danny had wanted to do was to go on a few more rides before it was time to leave the circus. Instead, his best friend dragged him to see a bunch of silly hats at Zany Zia's Hat Shop.
Now, instead of riding coasters, he's on the adventure of his life aboard the Titanic. He knows an iceberg is going to take the great ship down. What he doesn't know is how he is going to escape before it sinks.