Day One | Joy In The Morning Part I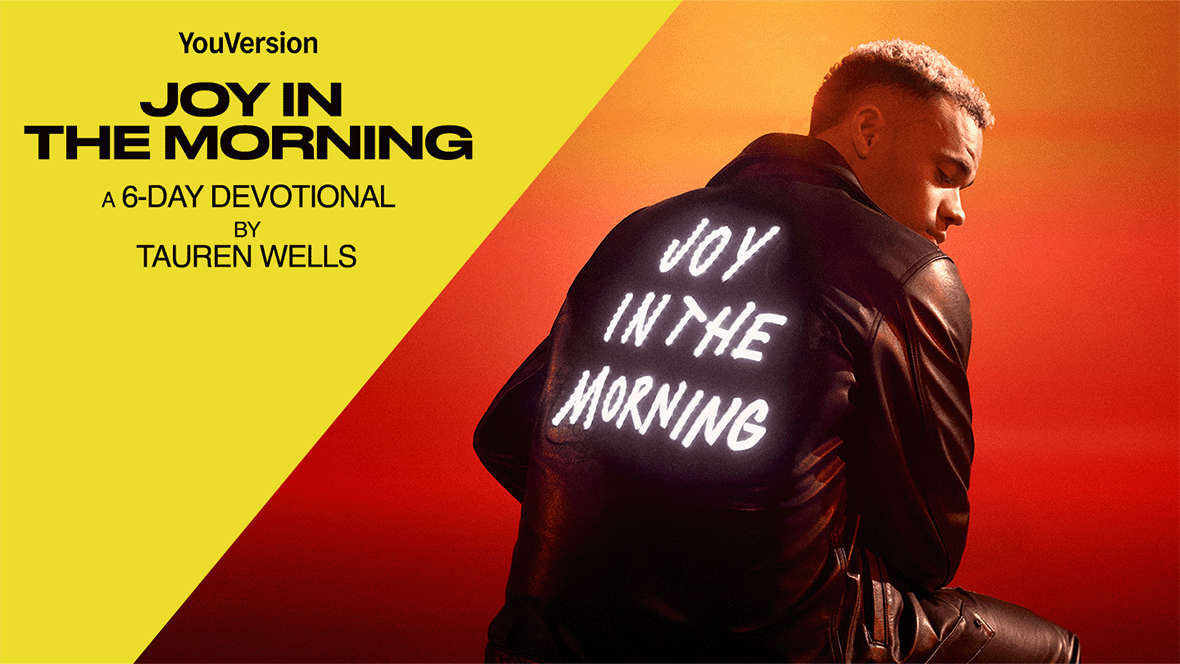 Day One | Joy In The Morning Part I
Psalm 30
Everything happens for a reason
But you don't know what you don't know
And you'll never have peace
If you don't let go of tomorrow
There have been moments in the midst of my faith-walk when I have struggled to make sense of the difficulties I've experienced personally or helplessly watched others face. I've been in worship services singing words to songs that declared truths that seemed to contradict what I or others in tough situations were experiencing. I've caught myself singing about how God is undefeated and never loses battles while feeling like I was in the middle of a losing streak. I've heard myself proclaiming God's healing power while seemingly not seeing that power at work in the lives of those fighting physical battles every single day.
Read more... The 6-day plan can be found on the YouVersion app.

Tauren Wells is...
TAUREN WELLS is a celebrated recording artist, multi-instrumentalist and songwriter, with 10 GRAMMY® Award nominations, six number 1's, 225+ million career video views, six GMA Dove Awards, Billboard Music Award nomination, and over 1 billion global streams to date, and counting.
Through his precise artistry, masterful lyrics, and dance-oriented performances, Tauren uniquely connects his contemporary Christian and Gospel sound with elements of pop, hip-hop and R&B. Tauren debuted his solo music in 2017 with the pop hit, "Love Is Action," which held the no. 1 spot at CHR radio for eight weeks. Soon followed the GRAMMY®-nominated and RIAA platinum-certified "Hills and Valleys," a thought-provoking piano and cello-driven track that found a home on Christian Airplay's Top 10 for several consecutive weeks.
To find out more, visit TaurenWells.com