Tom Lewis, Special Guest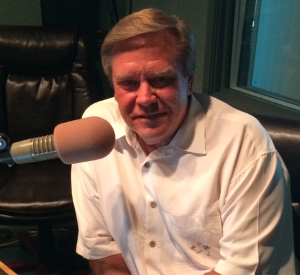 Tom Lewis has been in fundraising and ministry with many clients for over the last 25 years.
Tom Lewis has been married to Gwendolyn for 36 years – as of August 1st.
They have a spoiled little Morkie named Sophie – better known as Princess Sophie.
Also – Tom has three kids who are all married. And three wonderful grand kids.
He attended Kansas State University for Architecture. But then discovered God had a different direction for him… broadcasting. He has loved radio since he was a kid but also loves architecture.
Fishing, lake time, hunting and remote control aircraft are his hobbies, along with classic cars.
He plays golf but isn't very good at it!
One little known fact about Tom Lewis – he loves woodworking and building things. He even built his lake house himself!
Contact Tom Lewis