September 22, 2022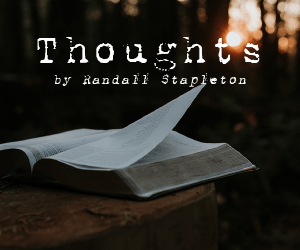 For this reason we also, since the day we heard it, do not cease to pray for you, and to ask that you may be filled with the knowledge of His will in all wisdom and spiritual understanding; that you may walk worthy of the Lord, fully pleasing Him, being fruitful in every good work and increasing in the knowledge of God; strengthened with all might, according to His glorious power, for all patience and longsuffering with joy; giving thanks to the Father who has qualified us to be partakers of the inheritance of the saints in the light. He has delivered us from the power of darkness and conveyed us into the kingdom of the Son of His love, in whom we have redemption through His blood, the forgiveness of sins. (Colossians 1:9-14) NKJV
My following few Devotional Thoughts will be looking at the patience of faith to let the cat out of the bag; this is one of my struggles. As I mentioned before, faith is not an instant thing; faith takes time. I have yet to meet a faith-filled person who does not have patience.
Do you know people who have bought into the world's belief that everything must happen now? You know it goes, "If you buy this car today, we will give you twenty-five percent off." "Well, can I just think about it?" "No, there is nothing to think about because tomorrow, the price will go up." The next time a salesperson says this to you, reply, "Don't worry, I will come back tomorrow." I assure you it will still be twenty-five percent off when you return tomorrow.
Similarly, satan doesn't want us to take time out to Pray and to wait on the Lord for wisdom. When I have big decisions, I do not allow myself to be rushed into them. I guarantee that this was not my way before; it took many stumbles over the years for the Lord to develop the patience I have today. No matter how much pressure people put on us, may we wait on the Lord. This is the patience of faith. It is in His time, not in our timing or the timing according to someone else plan.
I remember one of my Theology Professors from college once saying, "We are all like a bow and arrow. The bow has to be fully stretched before the arrow can be released." Perhaps you are at the place where you feel that you cannot take much more. You are going to snap. May I assure you; that you are not going to because the Lord will not allow you to? He is stretching you because He wants the arrow to hit the mark. He has the bow and the arrow in His Hands, directing them toward His target. He is telling you to be patient.
Friends, of course, when the Lord releases the arrow, it hits the target spot on; and the patience of our faith is rewarded. Would you pray with me?
Dear Heavenly Father, I realize patience is one of the most challenging virtues to develop. It goes against my usual tendencies. Yet, I also realize that once again, it comes down to knowledge of You; if I know You, I will trust You; if I trust You, I will be patient. In Jesus' Name, Amen
Encouraging Words: Be patient and keep the faith. In the Lord's time, it will all fall into place.
God Bless you, and have a Blessed Day, Friends <><
Thoughts by Randall Stapleton is a Daily Devotion brought to you by The Bridge - Learn more at https://wearethebridge.org
Feedback, or Devotion Ideas? Send an email to info@wearethebridge.org
Download The Bridge Mobile App to get the latest devotions, blog posts, podcast episodes, and more as soon as they are published!