November 24, 2022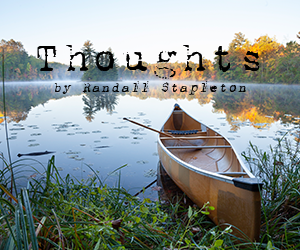 You have heard that it was said to those of old, 'You shall not murder; and whoever murders will be liable to judgment.' But I say to you that everyone who is angry with his brother will be liable to judgment; whoever insults his brother will be liable to the council; and whoever says, 'You fool!' will be liable to the hell of fire. So if you are offering your gift at the altar and there remember that your brother has something against you, leave your gift there before the altar and go. First be reconciled to your brother, and then come and offer your gift. Come to terms quickly with your accuser while you are going with him to court, lest your accuser hand you over to the judge, and the judge to the guard, and you be put in prison. Truly, I say to you, you will never get out until you have paid the last penny. (Matthew 5:21-26) ESV
The heart is deceitful above all things and desperately wicked; who can know it? (Jeremiah 17:9). Sin begins in the heart, then takes root in our minds, and if we entertain it, it will express itself in our actions. It is hard to believe that Jesus was talking to religious people in Matthew chapter five;
religious people who were ready and prepared to come to the altar to worship God, knowing that there was a Brother with whom they were out of fellowship. One of the verses we frequently quote is from (1 Samuel 15:22), "And Samuel said, "Has the LORD as great delight in burnt offerings and sacrifices, as in obeying the voice of the LORD? Behold, to obey is better than sacrifice, and to listen than the fat of rams."
Too often, we have the same situation in churches. People are standing in the pews, raising their hands in worshiping God, and they are not on speaking terms with a Brother standing across the aisle from them. If this is you, then God is speaking to you in our Scripture today. If you know someone has something against you because of something you have done or said – go to that person and make it right! Say you are sorry and ask for forgiveness. God is not interested in your sacrifice but in your obedience.
Maybe you are concerned about the reception you will get. You might be thinking, "Randall, you don't know what I did to this person. They will never forgive me." First, have you repented before God? Have you asked the Lord to forgive you? If you have, then (1 John 1:9) tells us, "If we confess our sins, He is faithful and just to forgive us our sins and to cleanse us from all unrighteousness." If your Brother or Sister refuses to forgive you, that is between them and God.
Friends, if we have harmed someone somehow, it is our responsibility to say we are sorry and ask for forgiveness sincerely – after that, we are not responsible for their decision to forgive or not to forgive us. Would you join me in Praying?
Father, You will soften their heart towards me. I know that You are more interested in my obedience than in my sacrifices. In Jesus' Name. Amen.

## Encouraging Word: With gentleness in our eyes, and loving-kindness in our smiles, may all those we encounter today leave happier and better than before.
God Bless you and have a Blessed Day, Friends <><
Thoughts by Randall Stapleton is a Daily Devotion brought to you by The Bridge - Learn more at https://wearethebridge.org
Feedback, or Devotion Ideas? Send an email to info@wearethebridge.org
Download The Bridge Mobile App to get the latest devotions, blog posts, podcast episodes, and more as soon as they are published!