February 4, 2023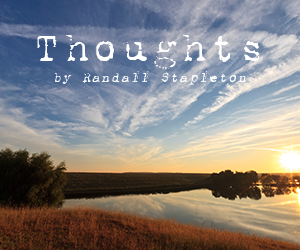 Greater love has no one than this, that someone lay down his life for his friends. (John 15:13) ESV.
Some of you may be familiar with Mahatma Gandhi; he was India's first prime minister. As I researched the history of Gandhi, I understood that at one point, years back, he had a quarter of the world's population eating out of the palm of his hand. Gandhi stated that he would have no problem following after Jesus Christ, but he felt he could not reconcile himself to Jesus' followers. This is a sad formal accusation against us as ambassadors of Jesus.
Mahatma Gandhi came from England to South Africa as the Queen's Counsel. One day Gandhi was traveling in first class on a train. I understand that at some point during the trip, he asked if he could have some bedding; he was thrown off the train in Pietermaritzburg because of the color of his skin. That night, as he sat on the platform, he decided to stand up for righteousness and truth.
Friends, if we are ambassadors of Jesus Christ, our lives must align with what we say. We are not Christ's lawyers; we are His witnesses. We do not have to argue with people about Jesus, and we do not have to try and persuade people to become Christians. The greatest asset we have – the most significant credential the church of Jesus Christ has – is love. As Christians' we are to love people into the Kingdom of God. "Greater love has no one than this, that someone lay down his life for his friends" (John 15:13). We need to know in whom to believe and what to believe. Would you pray with me?

Dear Heavenly Father, today I come before You asking that if there are any prejudiced thoughts in my heart, please overrule them with the desire to share Your love with everyone. Forgive me, I pray. Wash me clean and give me a heart filled with love. My witness is worth nothing if not infused with love for others. For it is in Your Precious Name, I ask. Amen.

Encouraging Words from Max Lucado: God wants to be our dwelling place. He is not interested in being a weekend getaway, a Sunday bungalow, or a summer cottage. Don't consider using God as a vacation cabin or an eventual retirement home. He wants us under His roof now and always. He wants to be our mailing address, our point of reference, and our home...
For many, this may be a new thought. We may consider God a deity to discuss, not a place to dwell. We may think of God as a mysterious miracle worker, not necessarily a house to live in. We may think of God as a creator to call on from time to time, not a home to reside in. But our Father wants to be much more. He wants to be the One in Whom, "we live and move and have our being" (Acts 17:28) ESV.
"If anyone loves me, he will keep my word, and my Father will love him, and we will come to him and make our home with him" (John 14:23) ESV
God Bless you, Friends, and have a Blessed Day <><
Thoughts by Randall Stapleton is a Daily Devotion brought to you by The Bridge - Learn more at https://wearethebridge.org
Feedback, or Devotion Ideas? Send an email to info@wearethebridge.org
Download The Bridge Mobile App to get the latest devotions, blog posts, podcast episodes, and more as soon as they are published!