Bill Sammons Segues Into His Next Chapter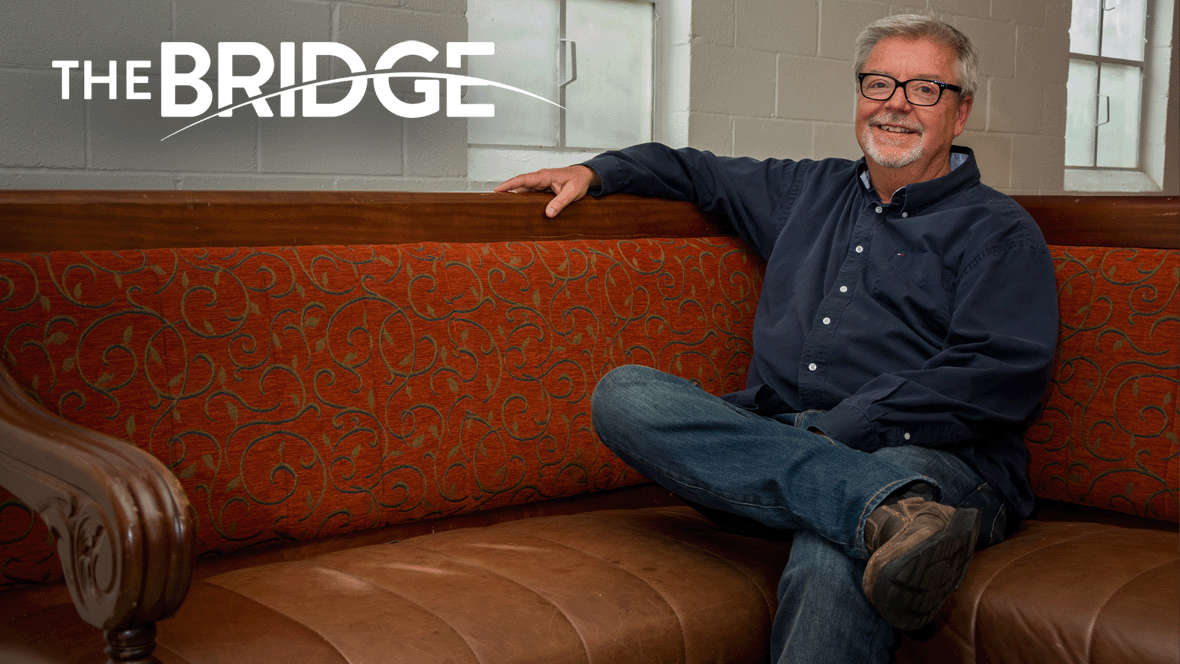 Bill Sammons, Jr., president and general manager of The Bridge, a regional Christian radio group serving the mid-Atlantic, has announced his plans to retire from broadcasting and his full-time role with the stations effective January 1, 2024.
Sammons was part of the team that launched The Bridge, then solely on 88.7 FM in Harrington, DE, in 2010 as Delaware's only full-power Christian-formatted radio station. Today the station has 5 FM signals including full-power stations serving Delaware, Maryland, the Eastern Shore of Virginia, and South Jersey.
Sammons began his radio career 46 years ago at WJWL-WSEA in Georgetown, DE. He's also worked in mainstream radio including a stint at WILM NewsRadio in Wilmington, and as a reporter with WBOC-TV from 1979-1983.
His vision for local Christian radio was realized when he built Delaware's first Christian station in 1990. WXPZ-FM, known as The Light FM, was a commercial station that also began and operated the LambJam Christian music festivals in the 1990s and early 2000s.
Sammons and his morning show co-host, Denise Harper, began working together on the air in 1991 at The Light FM, reunited in 2010 at The Bridge, and are consistently near the top of ratings, as is the station as a whole. The Bridge has one of the largest radio audiences on Delmarva and has won numerous awards including Best of Delaware radio categories, Small Market Station of the Year from the Christian Music Broadcasters, and in 2022 The Bridge was a finalist for a prestigious Marconi Award from the National Association of Broadcasters.
Sammons will remain on the board of directors of The Bridge of Hope, Inc., licensee of The Bridge radio stations, and he plans to continue as a volunteer, a listener, and a donor to the non-profit ministry.
The Bridge of Hope board of directors has named Jeff Twilley as the new president and general manager effective January 1, 2024. Twilley has been VP of Operations and Technology since 2019 and was the original engineer who put The Bridge on the air in 2010. Prior to The Bridge, Twilley served in various capacities with Delmarva Broadcasting.
Radio veteran Chris Scotland has joined The Bridge as a co-host of The Morning Show with Bill and Denise and will be serving as full-time co-host with Denise Harper beginning in January. He recently relocated from Peoria, IL where he did mornings at WCIC.
"My alarm clock has been ringing at 4:00 am for most of my career and I'm ready to slow down a little and sleep in", Sammons said. "I'll still be part of The Bridge family and I am excited to see how the stations grow and expand their ministry outreach in the region in the coming days and years." Sammons said he considers this more of a segue to his next chapter, rather than a retirement, although he isn't certain what lies ahead.
The transition plan has been in the works for many years, according to The Bridge of Hope, Inc. board chairman Dan Schlabach. "Jeff Twilley was hired four years ago specifically to assume day-to-day management, and to eventually replace Bill as general manager. He's uniquely qualified to help The Bridge continue its momentum and growth and fulfill our mission of connecting people to Jesus and each other, " said Schlabach.
The Bridge consists of four FM radio stations reaching a population of over 1.5 million people in four states, plus a growing audience via its app and web stream. The stations include 88.7 FM, WKNZ-Harrington, Dover, DE; 92.5 FM, WNKZ-Pocomoke City, Salisbury, MD; 89.3 FM, Bridgeton, Vineland, NJ; and 105.5 FM, Cape May Courthouse, Ocean City, NJ. The stations exist to be "a voice in the community, connecting people to Jesus and each other, and strengthening their lives."
The Bridge of Hope is a 501c3 non-profit organization. The Bridge studios and offices are located in Milford, DE.