Day Two | Joy In The Morning Part II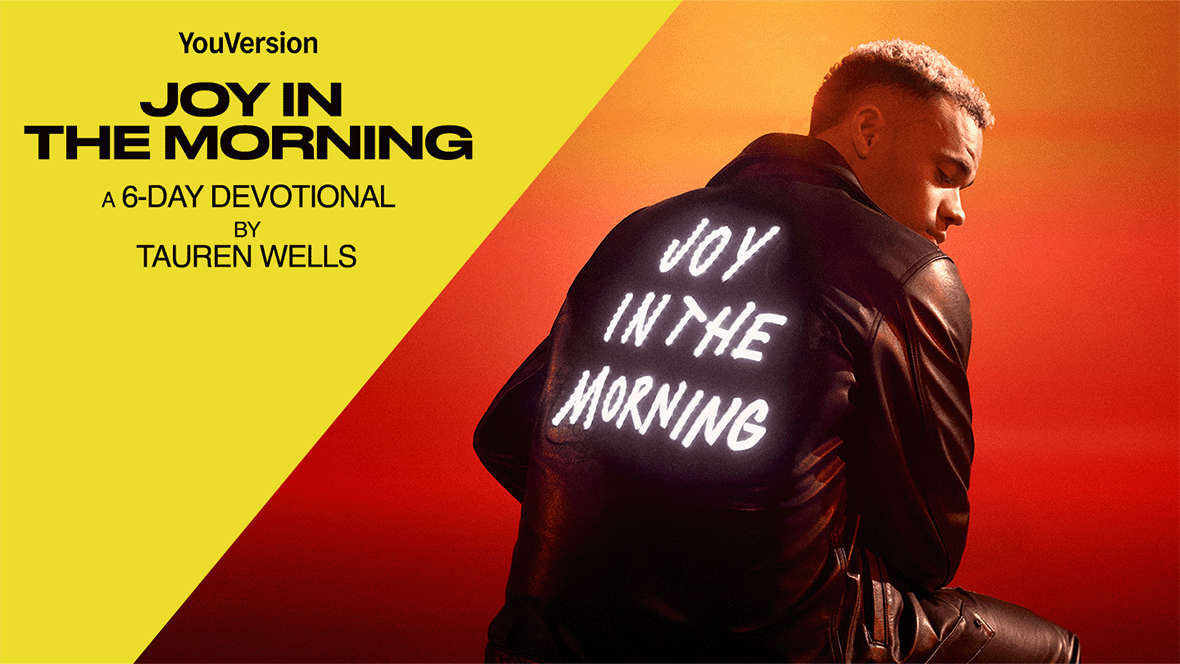 Day Two | Joy In The Morning Part II
Roman 8:17-21
Giving in to your feelings
Is like drowning in the shallows
Oh, you got to keep believing
Even in the middle of the unknown
What we understand about the character of God matters so much because it informs and frames how we think about everything else. If we see Jesus as a powerful but far-away God, we may not believe He really even cares about us. On the other hand, if we see Jesus only as a kind, wise man, we may believe that He came merely to help us, not to save us. Seeing a God that exists within our reality and beyond it awakens us to the notion that there is a reality that we exist in and still one beyond it. Serious students of the Bible call this the temporal and the eternal. That just means that there's a now and there's a forever.
Read more... The 6-day plan can be found on the YouVersion app.

Tauren Wells is...
TAUREN WELLS is a celebrated recording artist, multi-instrumentalist and songwriter, with 10 GRAMMY® Award nominations, six number 1's, 225+ million career video views, six GMA Dove Awards, Billboard Music Award nomination, and over 1 billion global streams to date, and counting.
Through his precise artistry, masterful lyrics, and dance-oriented performances, Tauren uniquely connects his contemporary Christian and Gospel sound with elements of pop, hip-hop and R&B. Tauren debuted his solo music in 2017 with the pop hit, "Love Is Action," which held the no. 1 spot at CHR radio for eight weeks. Soon followed the GRAMMY®-nominated and RIAA platinum-certified "Hills and Valleys," a thought-provoking piano and cello-driven track that found a home on Christian Airplay's Top 10 for several consecutive weeks.
To find out more, visit TaurenWells.com