Day 4: It's Always Been You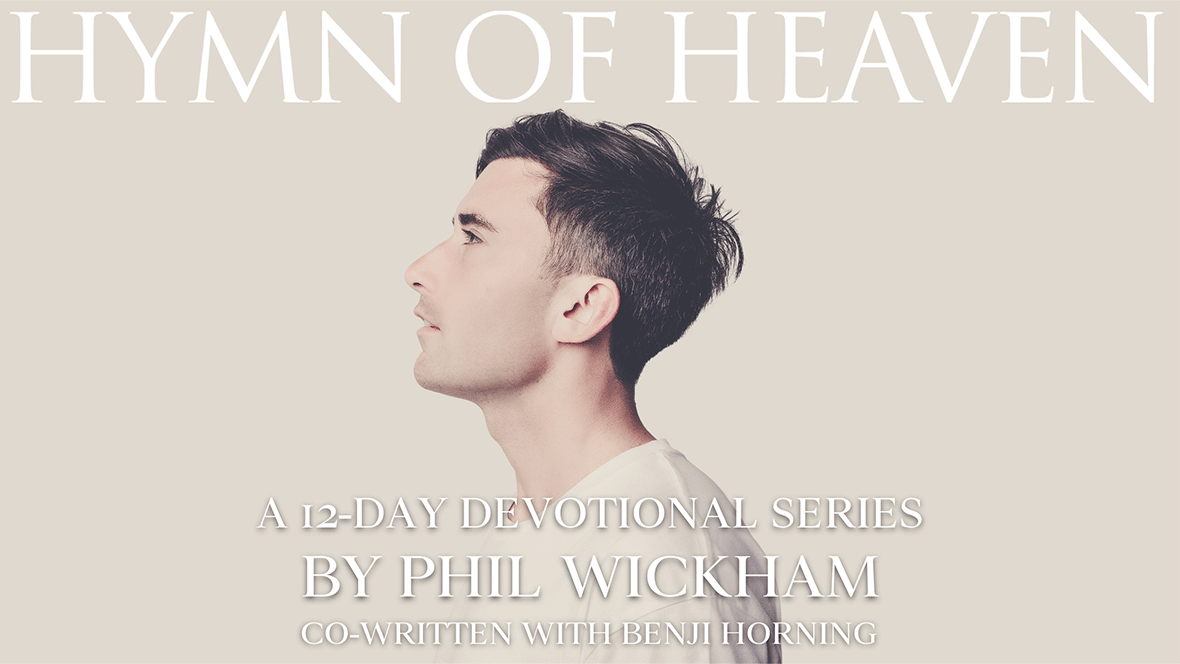 Day 4: It's Always Been You
John 4:1-42
This song came out of nowhere. Most songs take hours/days/months for me to finish. This one seemed to drop from the heart of heaven. I'm singing to God in this song, but every time I sing it, it's like He's singing it over me. What a faithful friend He is. It's so important for us to remember what He has brought us through and to let it propel us to trust him.
There is a powerful story in John 4 where it says that Jesus "had to go through Samaria." What's interesting about this phrase is that it doesn't make geographical sense. Samaria is actually out of the way. It also doesn't make sense socially, since Jews didn't associate with Samaritans. Yet Jesus would not be deterred from going to this town. It was there that He met a woman coming out to draw water in the middle of the day. When Jesus encountered her, the conversation moved from Jesus needing a drink of water to Jesus pointing to Himself as what she was truly thirsting for. "Everyone who drinks this water will be thirsty again, but whoever drinks the water I give them will never thirst. Indeed, the water I give them will become in them a spring of water welling up to eternal life" (John 4:13-14).
The story continues, telling us that this woman had been in multiple relationships, which may be why she was drawing water in the heat of the day. In that culture, only men had the legal right to divorce, which means we can only imagine the pain, objectification, and abuse she could have gone through. But then she met Jesus. Not only did she change, but the whole town changed. I love this story because it shows how Jesus cares about "the one." The outcast. The unworthy. He cares about us, and He is a King who takes detours to meet us right where we are at—and to show us He is what we have been thirsting for all along. The reality is, no matter how sincerely we could ever sing, "It's always been You," He will always be the one singing it louder back over us.
Here are a few questions to wrestle with:
1. What areas in your life have you hid from God or others where Jesus wants to meet you with His living water?
2. Once you have experienced the profound nature of His love, who can you tell?
3. How can you worship with a renewed sense of thankfulness for the redemptive action of God's grace in your life?
The 12-day plan can be found here or on the YouVersion app.

Phil Wickham is...
Since his self-titled debut in 2006, Phil Wickham has emerged as a leader in the modern worship movement, penning countless songs sung in churches around the world. His RIAA Gold®-certified single, "This Is Amazing Grace," was his first career No. 1, holding the top spot for 13 consecutive weeks and named Billboard's No. 1 "Christian Airplay Song of the Year" in 2014 and BMI's "Christian Song of the Year" in 2015. His anthemic "Living Hope," also RIAA Gold-certified, earned him a GMA Dove Award for "Worship Recorded Song of the Year" in 2019.
His latest project, Hymn of Heaven (June 25, 2021, Fair Trade Services), was written during a year when the family of God couldn't physically gather in houses of worship around the world. "Hymn of Heaven is full of praise and thankfulness, just lifting up the name of Jesus and speaking what we really know the reality is even though we don't see it," he says. "All I want to do is facilitate moments where people can encounter the presence of God." The album's first single, "Battle Belongs," had already topped five different radio charts for multiple weeks.
Wickham's music has received hundreds of millions of streams across his catalog and platforms, with his discography including eight full-length projects, multiple Christmas releases, and a series of popular Singalong records that capture Wickham's songs doing what they were always meant to do—giving people language to sing to God. To find out more, visit PhilWickham.com