Day 3: House of the Lord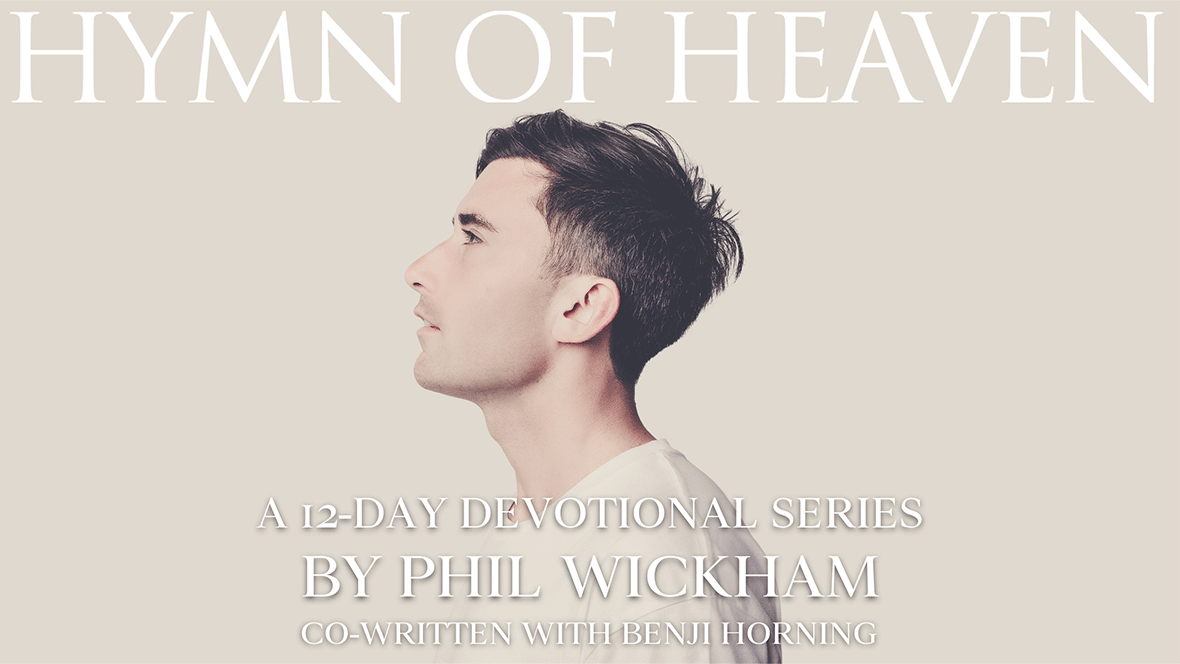 Day 3: House of the Lord
1 Peter 1:8-9 / James 1:2-3 / Isaiah 35:10
I wrote this song when I wasn't "feeling" it. I had to come to God in faith believing that, though happiness comes and goes, joy is always accessible in Jesus no matter what the circumstance. I wrote it to remind my heart who God is, what He has done, and who I am in Him. By the time I was done writing it, my perspective had changed. No longer was I asking, "Why, God?!" with an angry fist in the air. Instead, I was asking, "What are You up to, Father?" with true excitement to see how He was going to work in the midst of a difficult time.
One of the remarkable features of the New Testament is how often the theme of joy comes up in multiple letters by multiple authors in the midst of widespread and intense persecution. This was one of the great marks on the early church! James encourages his community to "Consider it pure JOY, my brothers and sisters, whenever you face trials of many kinds…" (James 1:2). The Apostle Peter reminds the church he leads that, "You believe in Him and are filled with an inexpressible and glorious JOY, for you are receiving the end result of your faith, the salvation of your souls" (1 Pet. 1:8-9).
A friend of mine recently shared a quote with me that he heard: "Happiness is based on happiness, but joy is based on Jesus." Somewhat "Sunday school" vibes here, I know, but still so true! Because Jesus is the same yesterday, today and forever, joy is always accessible in Him. For in Jesus, there is always life, healing, resurrection, victory, grace, forgiveness, and hope. Thank you, God!
Here are a few ways we can live into joy today:
1. The Bible talks about joy, not just as a noun, but as a verb. This means we can "choose" joy. Set your eyes on Jesus, turn up some worship music, and worship with gladness.
2. Galatians 5 says that joy is a fruit of the Holy Spirit. Take a minute and pray that you would be filled with the Spirit of God.
3. Make a commitment to replace some of the things that may bring you down with ways to encounter the presence of God.
The 12-day plan can be found here or on the YouVersion app.

Phil Wickham is...
Since his self-titled debut in 2006, Phil Wickham has emerged as a leader in the modern worship movement, penning countless songs sung in churches around the world. His RIAA Gold®-certified single, "This Is Amazing Grace," was his first career No. 1, holding the top spot for 13 consecutive weeks and named Billboard's No. 1 "Christian Airplay Song of the Year" in 2014 and BMI's "Christian Song of the Year" in 2015. His anthemic "Living Hope," also RIAA Gold-certified, earned him a GMA Dove Award for "Worship Recorded Song of the Year" in 2019.
His latest project, Hymn of Heaven (June 25, 2021, Fair Trade Services), was written during a year when the family of God couldn't physically gather in houses of worship around the world. "Hymn of Heaven is full of praise and thankfulness, just lifting up the name of Jesus and speaking what we really know the reality is even though we don't see it," he says. "All I want to do is facilitate moments where people can encounter the presence of God." The album's first single, "Battle Belongs," had already topped five different radio charts for multiple weeks.
Wickham's music has received hundreds of millions of streams across his catalog and platforms, with his discography including eight full-length projects, multiple Christmas releases, and a series of popular Singalong records that capture Wickham's songs doing what they were always meant to do—giving people language to sing to God. To find out more, visit PhilWickham.com