Day 12: Heart Full of Praise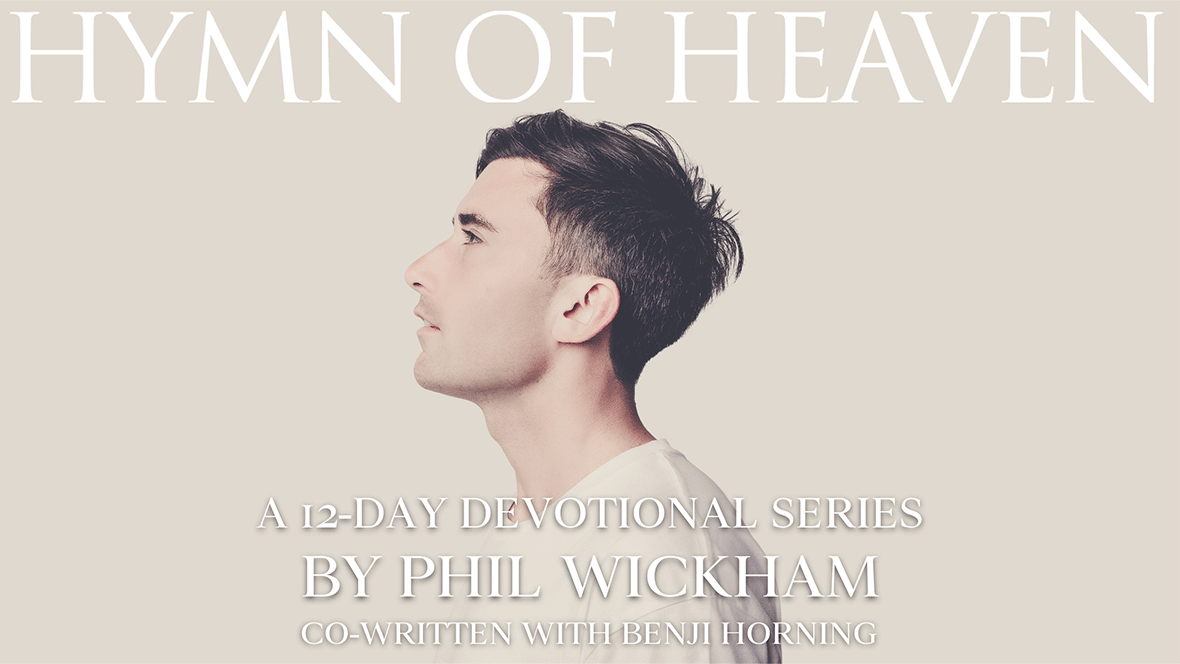 Day 12: Heart Full of Praise
Psalm 145
We've come to the final day of this devotional series. Thank you so much for joining me as we've unpacked some thoughts and scriptures behind these twelve songs. The final song we look at today is "Heart Full of Praise." I placed this song at the end of my record because it's where I hoped and prayed hearts would be by the time they arrived at this point of the album—and it's where I hope you find your heart today as well: full of praise to the One who deserves; the One who rescues, calls, redeems, restores, and revives; the One who created all things and sits in the high and holy place, yet beside you as a friend today.
So today I encourage you to read the following scripture and to be intentionally full of praise. Sing to Him a new song. Maybe even pull this song up wherever you listen to music, and let your worship overflow into your homes, cubicles, cars, and coffee shops. No matter where you find yourself today, He is worthy of it.
"I will exalt you, my God the King; I will praise your name for ever and ever. Every day I will praise you and extol your name for ever and ever. Great is the Lord and most worthy of praise; his greatness no one can fathom. One generation commends your works to another; they tell of your mighty acts.
They speak of the glorious splendor of your majesty—and I will meditate on your wonderful works. They tell of the power of your awesome works—and I will proclaim your great deeds. They celebrate your abundant goodness and joyfully sing of your righteousness...My mouth will speak in praise of the Lord. Let every creature praise his holy name for ever and ever" (Ps. 145:1-7, 21).
The 12-day plan can be found here or on the YouVersion app.

Phil Wickham is...
Since his self-titled debut in 2006, Phil Wickham has emerged as a leader in the modern worship movement, penning countless songs sung in churches around the world. His RIAA Gold®-certified single, "This Is Amazing Grace," was his first career No. 1, holding the top spot for 13 consecutive weeks and named Billboard's No. 1 "Christian Airplay Song of the Year" in 2014 and BMI's "Christian Song of the Year" in 2015. His anthemic "Living Hope," also RIAA Gold-certified, earned him a GMA Dove Award for "Worship Recorded Song of the Year" in 2019.
His latest project, Hymn of Heaven (June 25, 2021, Fair Trade Services), was written during a year when the family of God couldn't physically gather in houses of worship around the world. "Hymn of Heaven is full of praise and thankfulness, just lifting up the name of Jesus and speaking what we really know the reality is even though we don't see it," he says. "All I want to do is facilitate moments where people can encounter the presence of God." The album's first single, "Battle Belongs," had already topped five different radio charts for multiple weeks.
Wickham's music has received hundreds of millions of streams across his catalog and platforms, with his discography including eight full-length projects, multiple Christmas releases, and a series of popular Singalong records that capture Wickham's songs doing what they were always meant to do—giving people language to sing to God. To find out more, visit PhilWickham.com