Hands and Feet Organization Sign Up
Hands and Feet Service Day will be Saturday, September 24, 2022!
Sponsored by Delaware Electric Co-op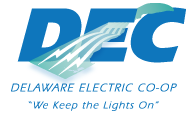 Hands and Feet Service Day Locations will be announced very soon
ABOUT HANDS AND FEET SERVICE DAY:
Hands & Feet Service Day takes place at select community locations across The Bridge listening area! Sign Up to Volunteer and participate today!
This is a great way to serve organizations in your community. Be the Hands & Feet of Jesus right where you live on Delmarva!
The day's projects include landscaping, area clean up, organizing and assistance in meeting specific needs of each of the organizations.
Sign Up Your Organization to be part of Hands and Feet Service Day!
Hands and Feet Volunteer Service Day will be held on Saturday, September 24, 2022 from 8 AM - 12 PM.
Nonprofits serving our communities can apply here. Simply submit the form below and we will choose from the applicants in mid-August.
Requirements:
A full list of as many rain or shine jobs as you can. (Due July 31)
To provide a table for check-in
To provide water for the volunteers
To provide lunch for all
To supply cleaning products, tools needed and supplies for projects
At least (1) person who can represent the organization and give direction onsite that day
A contact person to work with The Bridge with information
Any questions – Contact Ben: ben@wearethebridge.org or call 855-887-8870
If Selected, a site visit to go over jobs