You Are Loved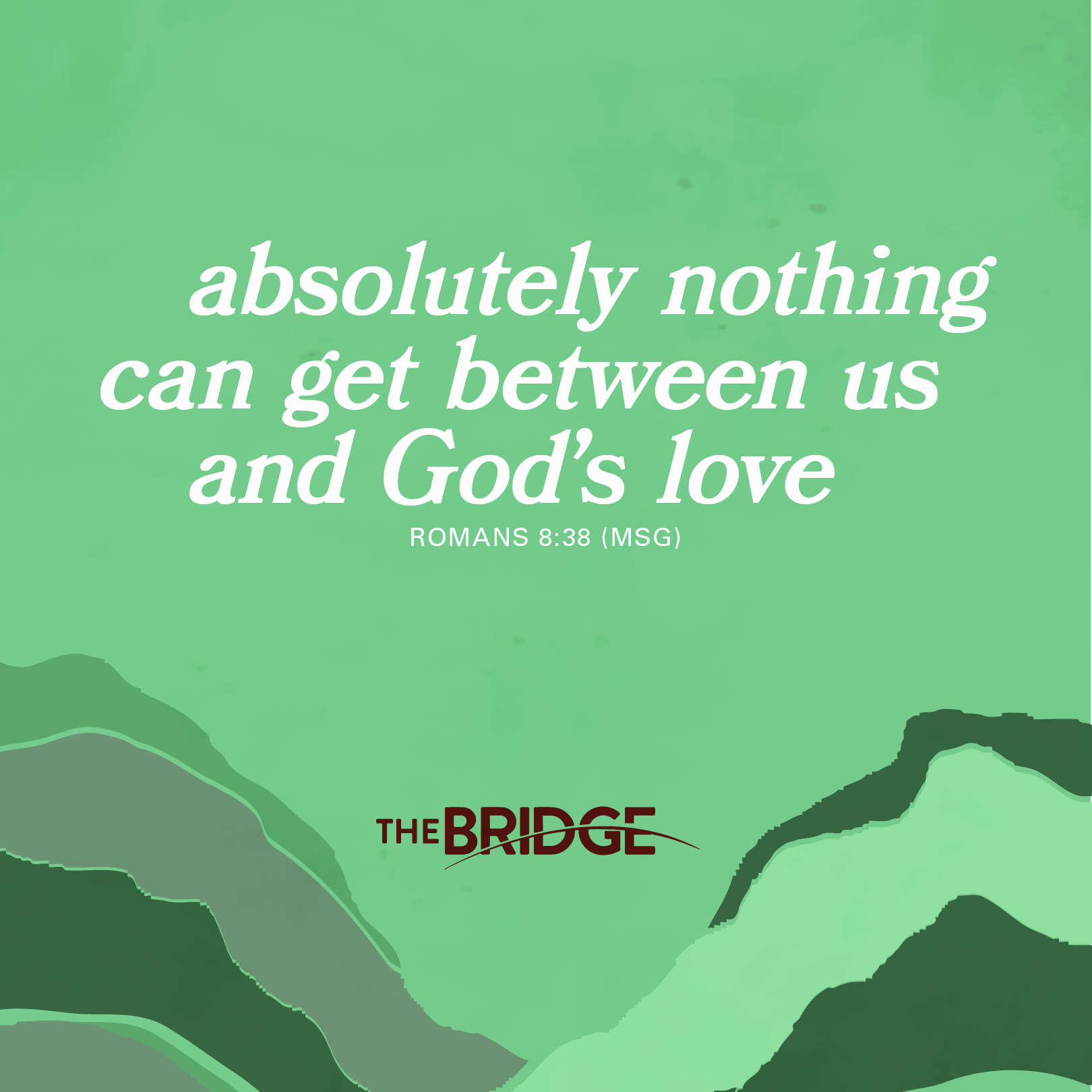 Romans 8:38
I'm absolutely convinced that nothing—nothing living or dead, angelic or demonic, today or tomorrow, high or low, thinkable or unthinkable—absolutely nothing can get between us and God's love because of the way that Jesus our Master has embraced us. (MSG)
You Are Loved
My earliest memory of feeling loved was when I was 3 years old. I know I was 3 because my brother was just a baby and we were coming home from my grandmother's family Christmas Eve dinner. It was a treasured tradition in our family to gather at her home for dinner and gift-giving. That year it snowed so hard that on our way home that night we got stuck in it. Within walking distance, mom and dad decided to leave the car and walk home. What they couldn't see was some sort of pole or tree across the road buried beneath the snow. Down they went..and because they were carrying us…so did we!
What I remember about that night was being really, really cold. Dad started a fire in the fireplace and then let me curl up in his lap by the fire…and mom brought out hot chocolate to help warm us up. Safe. Warm. Loved. That's the first time I remember feeling comforted and at 3 years old…that felt like the best kind of love.
Life is full of unexpected circumstances. We can be caught off guard, even stumble and take a spill because of unseen obstacles in our path. But we can be sure that our Heavenly Father never let's go of us. We are never separated from His care.
Romans 8:38 from The Message is His promise that we are loved. "I'm absolutely convinced that nothing – nothing living or dead, angelic or demonic, today or tomorrow, high or low, thinkable or unthinkable – absolutely nothing can get between us and God's love because of the way that Jesus our Master has embraced us."
What does God say about you?!….you are loved.
Read more devotions written by Denise Harper at Treasured Inside
Download the Devotion
Download the What God Says About You Devotion to discover a daily reminder of who God says you are!