Dominican Republic Missionary House Progress

DISCIPLESHIP is one of our main areas of outreach in the Dominican Republic.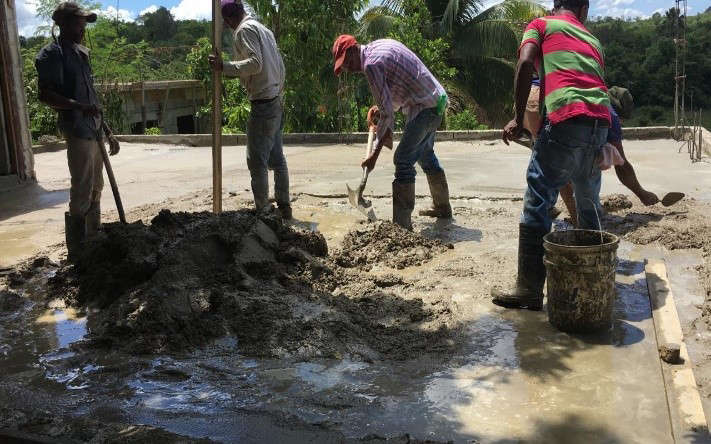 Francis Chan wrote in his devotional "You and Me Forever":
"Jesus' mission was discipleship. From the very beginning, Jesus was making disciples—leading them, teaching them, and sending them out. When He first called Peter and Andrew, they were fishing. Jesus approached them and said, "Follow me, and I will make you fishers of men" (Matt. 4:19). The disciples followed Jesus for three years, then He sent them out with these simple words: "Make disciples" (Matt. 28:19)."
That was the mission Jesus gave His original disciples, and it has been our mission here at the Crossover CUPS Mission since the beginning. Discipleship remains a significant part of our ministry outreach today. Our summer Bible Camp is a great example of children who have grown up in our programs and how they are now making disciples.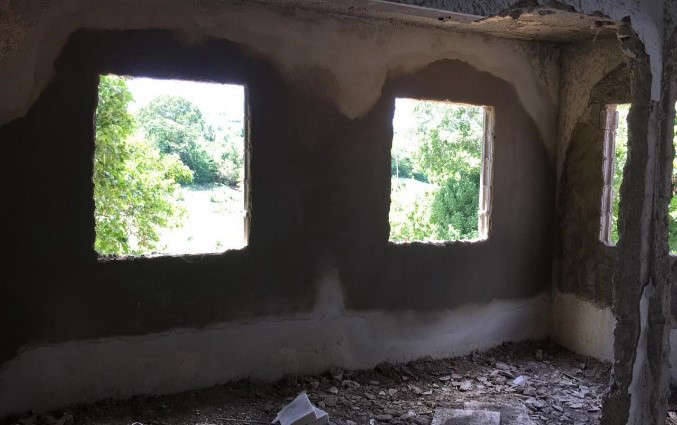 Our Bible Camp in La Union Abajo looked quite different this year. There were no summer mission teams and the class size was reduced significantly in order to stay within the safety guidelines issued by the Dominican Government. However, this led us to see true transformation.
Our student leaders came alongside Samuel and Lemel and began to build stronger relationships with the children they were teaching. The smaller groups allowed for more transparency. The children revealed the hardships many of our families faced due to the pandemic; lack of work, food and finances have taken a toll on their families. The theme for Bible Camp was "Standing on God's Promises". As each lesson was taught, came new found faith and hope! They were trusting His Promises! Their faith has grown, as they saw many of their prayers answered in miraculous ways!
BRIDGE partners, you are making disciples! Each partner has allowed the Gospel to be shared in La Union Abajo. Each lesson that is taught, is a seed of the Gospel sown by our Bridge partners.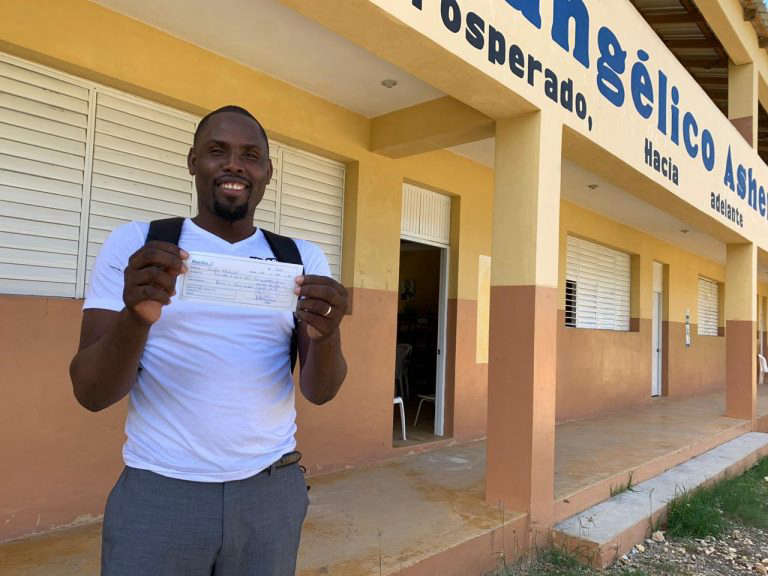 Soon, we hope to add a Sewing for Souls and Bread of Life Bakery training center. The picture below shows our on the ground crew is back at work as of last week! We hope to have the missionary house completed within the next few months. Samuel is also pictured below, as he just enrolled 60 students from La Union Abajo for the fall semester, thanks to our BRIDGE partners!
Together, we are raising up disciples and transforming families, as we serve the children in the Dominican Republic.
On behalf of Mike G. Williams, Jack Eason, Daniel Solares and our entire Crossover Cups Mission team, THANK YOU, for your continued faithfulness to the mission!
Blessings,
Tammy Markheim
Director of Advancement
The Crossover Cups Mission
www.cupsmission.com