September 23, 2022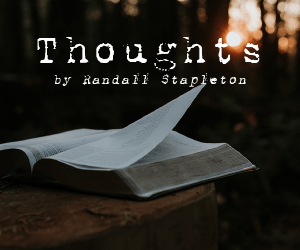 Now faith is the assurance of things hoped for, the conviction of things not seen. For by it the people of old received their commendation. By faith we understand that the universe was created by the word of God, so that what is seen was not made out of things that are visible. (Hebrews 11:1-3) ESV
Faith is believing what we cannot see, but the reward of that faith is to see what we believe. I have experienced this not once but time and time again.
I have mentioned different times in my Devotional Thoughts about my farmer friend and hunting partner back in Michigan; his name is Chris. Chris was a Christian. He always talked about how agriculture and farming taught him so much about being patient in faith. I remember him telling me once how it takes many years of patience and perseverance to build up a beef cattle herd; He said it takes generations. He mentioned to start; he needed to breed new, different strains of cattle to eventually breed the perfect cattle. There is skill and hard work, but most importantly, there is also the patience of faith, looking to the future, and believing that you will achieve the desired outcome. Chris said the same was true with his corn crop; it doesn't grow overnight. It takes a full nine months from the time you start preparing your land until the time you begin harvesting. It also takes the patience of faith.
Likewise, faith is not a "hey presto" thing; we don't just snap our fingers or wave a wand. Faith is not about naming and claiming what we want. We need to seek the Will of God. Once God has spoken to us and told us what He wants us to do, we need to do it. We need to be obedient to His Voice. No matter what.
The last time I pheasant hunted with Chris before leaving Michigan, I still remember as we reminisced the days' hunt around his kitchen table; I remember these specific words from Chris and apply them to my life to this day: "Once we hear God's Voice and move in obedience, we keep doing what He has told us to do. We do not look at the circumstances around us. We are not swayed by peer pressure or the opinions of people. We must remain faithful to God's Voice. We patiently wait for Him to fulfill His Will and Promise in our lives. When we know Jesus, we will recognize and know His Voice speaking to us."
Friends, the better we get to know the Lord, the easier it will be for us to patiently wait for Him to fulfill His Word and Will in our lives. Would you pray with me?
Dear Heavenly Father, You teach me in so many different ways. I realize that patience is a commodity in short supply today. Please help me to know You, to know Your Will, and then to patiently trust You to fulfill Your Will and Promises in my life. In Jesus' Name, Amen
Encouraging Words from Billy Graham: Patience includes perseverance – the ability to bear up under weariness, strain, and persecution when doing the work of the Lord.
God Bless you, and have a Blessed Day, Friends <><
Thoughts by Randall Stapleton is a Daily Devotion brought to you by The Bridge - Learn more at https://wearethebridge.org
Feedback, or Devotion Ideas? Send an email to info@wearethebridge.org
Download The Bridge Mobile App to get the latest devotions, blog posts, podcast episodes, and more as soon as they are published!