November 25, 2022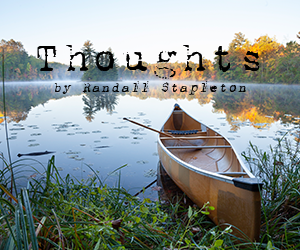 And as they continued to ask him, he stood up and said to them, "Let him who is without sin among you be the first to throw a stone at her." And once more he bent down and wrote on the ground. But when they heard it, they went away one by one, beginning with the older ones, and Jesus was left alone with the woman standing before him." (John 8:7-9) ESV.
Jesus has always been about saving sinners. The religious leaders of Jesus' day were not; they were in the business of condemning sinners. I do not wish to make a sweeping statement; please hear me; I am not pointing fingers at the church; I love the church. However, some people consider themselves "good Christians," who too quickly point fingers at those they believe to be sinners. Jesus is our example in everything: Jesus loved sinners but hated sin. The question is: can we, as a church, sometimes come across as disliking both the sinner and the sin?
In (Mark 2:17) we read, "And when Jesus heard it, he said to them, "Those who are well have no need of a physician, but those who are sick. I came not to call the righteous, but sinners." As a Body of Christ, we are not called to live self-righteous lives. This was how the Pharisees in Jesus' day lived. They were so aware of the law, considering themselves to be custodians of the law. This was the reason they became so quickly and often offended by Jesus. According to them, Jesus didn't uphold the law. The Pharisees were too blind (in their knowledge and dedication to the law) to see that Jesus was the very embodiment of the law.
However, we should never confuse speaking the truth of God's Word in love with compromise. There is a big difference. If our motivation is love for God and people, we will get it right. Like Jesus, we are called to help sinners repent and find healing for their sins. We must share the Good News of the Gospel, which has the power to heal body, soul, and spirit — doing so in love.
Friends, may we not be like the religious leaders in our reading of John chapter eight. Jesus asks us if we are, "Let him who is without sin among you be the first to throw a stone at her" (v. 7). Would you join me in Praying?
Dear Heavenly Father, I thank You that Jesus came to save sinners – otherwise, I would not be able to come before You today. Would you please help me to show Your love to everyone? Would you please use me to share Your Truth with people whom You bring into my path? I desire to be a witness for You. Amen.

Encouraging Word – Max Lucado: God never said that the journey would be easy, but He did say that the arrival would be worthwhile.
God Bless you and have a Blessed Day, Friends <><
Thoughts by Randall Stapleton is a Daily Devotion brought to you by The Bridge - Learn more at https://wearethebridge.org
Feedback, or Devotion Ideas? Send an email to info@wearethebridge.org
Download The Bridge Mobile App to get the latest devotions, blog posts, podcast episodes, and more as soon as they are published!