January 25, 2023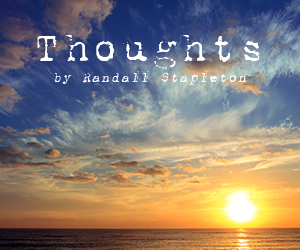 ## Thought: Let your reasonableness be known to everyone. The Lord is at hand; do not be anxious about anything, but in everything by prayer and supplication with thanksgiving let your requests be made known to God. And the peace of God, which surpasses all understanding, will guard your hearts and your minds in Christ Jesus. (Philippians 4:5-7) ESV
My Devotional reading today had me reading the Book of Philippians. This morning I read (Philippians 4:5-7) and as I did the word contentment came to my Spirit. Is contentment found in money? Some of the most contented people I have ever met are not rich. I believe it to be a fact that money will not make you happy. Oftentimes we will find that it is the poor who is the most grateful for the little that they have, whereas rich people can sometimes be very unhappy with their lives. It is so uplifting for me to be around a person who has an attitude of gratitude. After all, we cannot control our circumstances, however, we can control our reactions to our circumstances. When it comes to Paul the author of Philippians - Paul walked the talk when it came to gratitude.
When Paul wrote his letter to the Philippians he was in jail. In those days jails were dark, damp, and smelly rat-infested places. Paul was thrown in with murders and all types of criminals. That was the environment he found himself in when he wrote to the Philippians. Philippians chapter four helps us understand what the Lord means when He talks about being grateful and content. Paul's life is a great example for us to follow. Paul said, "Not that I am speaking of being in need, for I have learned in whatever situation I am to be content. I know how to be brought low, and I know how to abound. In any and every circumstance, I have learned the secret of facing plenty and hunger, abundance and need" (vs.11-12).
Friends, Paul shared his secret to contentment no matter his circumstances; because he believed that he could do all things Who strengthened him (v. 13). This is the reason why we too can be content no matter our circumstances. Isn't it a wonderful thing to know that we are not at the mercy of what happens to or around us? We can live a life of gratitude no matter our circumstances. Would you pray with me?
Dear Heavenly Father, forgive me for so often being discontented with my life and my circumstances. I am encouraged by Paul. I choose today to live a life of gratitude and contentment no matter what is happening to me or around me. Thank You for Your Love, Your Grace, and Your Mercy. Amen.

Encouraging Words from Charles F. Stanley: Opportunities are always lost when we let fear overrule our faith.
God Bless you, Friends, and have a Blessed Day <><
Thoughts by Randall Stapleton is a Daily Devotion brought to you by The Bridge - Learn more at https://wearethebridge.org
Feedback, or Devotion Ideas? Send an email to info@wearethebridge.org
Download The Bridge Mobile App to get the latest devotions, blog posts, podcast episodes, and more as soon as they are published!