August 5, 2022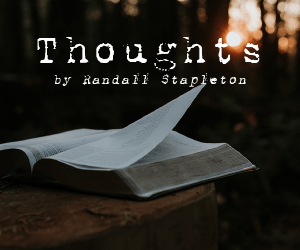 Then the word of the LORD came to him, "Arise, go to Zarephath, which belongs to Sidon, and dwell there. Behold, I have commanded a widow there to feed you." So he arose and went to Zarephath. And when he came to the gate of the city, behold, a widow was there gathering sticks. And he called to her and said, "Bring me a little water in a vessel, that I may drink." And as she was going to bring it, he called to her and said, "Bring me a morsel of bread in your hand." And she said, "As the LORD your God lives, I have nothing baked, only a handful of flour in a jar and a little oil in a jug. And now I am gathering a couple of sticks that I may go in and prepare it for myself and my son, that we may eat it and die." And Elijah said to her, "Do not fear; go and do as you have said. But first make me a little cake of it and bring it to me, and afterward make something for yourself and your son. For thus says the LORD, the God of Israel, 'The jar of flour shall not be spent, and the jug of oil shall not be empty, until the day that the LORD sends rain upon the earth.'" And she went and did as Elijah said. And she and he and her household ate for many days. The jar of flour was not spent, neither did the jug of oil become empty, according to the word of the LORD that he spoke by Elijah. (1 Kings 17:8-16 14) ESV
In this month's Devotional Thoughts, we are looking at what it means to be a child of God. As you read today's Devotional Thought, may the Holy Spirit lead you to all truth as you study God's Word?
In yesterday's Devotional Thought Scripture, God told Elijah to go and sit by the Brook Cherith. There God fed Elijah until the brook dried up. In today's Scripture, God told Elijah to go to the widow. God took care of all Elijah's needs, both physical and spiritual. All Elijah had to do was trust God and do what He told him to do.
God told Elijah to go to the widow and ask her for food. Interestingly, God chose a poor widow who had nothing. She was preparing to make the last meal for her and her son. Their food was finished, and they would starve to death after their last meal.
When Elijah asked the widow for bread, he was asking her for everything. It was all she had. The request came with a promise: If she fed Elijah, her bin would not run out of flour, and her jar would not run out of oil. This was an incredible promise. The widow chose to believe, and God, faithful to His Word, kept His promise. There are lessons for us in this story. Elijah could have questioned God sending him to a poor widow with nothing – why not send him to people with food to spare. He had to trust that God knew what He was doing. The widow certainly had to trust that God would also make good on His promise. She chose to obey and gave up the last of her food.
Friends, neither the widow nor Elijah second-guessed God. What is God asking you to do today? As you look at your situation, you may be unable to see its' logic. Maybe you don't understand what God is planning on doing. You only know that He is calling you. Obey Him. Trust Him. He will not let you down. Would you pray with me?
Dear Heavenly Father, thank You for the encouragement of this Scripture passage today. Lord, I know that if You can undertake for Elijah and the widow, You can do the same for me. I know that You can take little and turn it into much. Nothing is impossible with You. In Jesus' Name. Amen.
God Bless you, and may your day be Blessed, Friends <><
Encouraging Words: Faith is trusting God even when we may not understand His plan <><
Thoughts by Randall Stapleton is a Daily Devotion brought to you by The Bridge - Learn more at https://wearethebridge.org
Feedback, or Devotion Ideas? Send an email to info@wearethebridge.org
Download The Bridge Mobile App to get the latest devotions, blog posts, podcast episodes, and more as soon as they are published!