Dominican Trip Supplies Collection

Here's a special opportunity to help the people in the Dominican Republic! There are Bridge Listeners planning to go on a Mission Trip and they will carry down supplies you donate. *NEW* this year - The Bridge Dominican Republic Supply Store!
You can donate through The Bridge Dominican Republic Supply Store!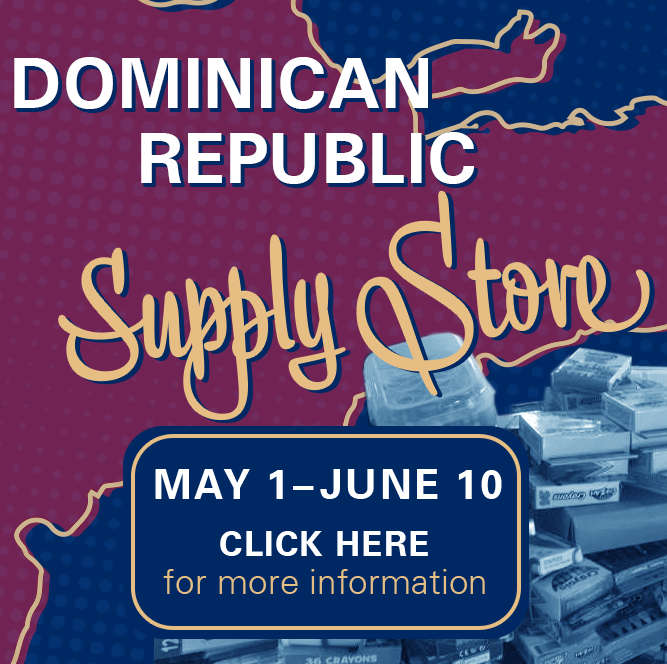 We look forward to seeing how God will work through The Bridge Mission Team to the Dominican Republic and our adopted village of La Union Abajo. It's time to collect the much-needed supplies which trip members take with them. You can take part!
Choose which supplies you'll send.
Put supplies in your cart and check out.
Your donation purchases those supplies that our team carries to the DR.
Thank you for donating through the Dominican Republic Supply Store.
Your generosity will bless families in our adopted community. We appreciate you!
You can also collect items for drop-off at The Bridge Studio & Office!
The following items are needed so that we can do outreach, feed the dump people, give some basic medical treatment, provide activities for children, and minister to ladies and children working on the streets at night.
Drop Off Deadline: Deliver items by June 10th by 3:00 PM
Drop Off Times: Monday-thru-Friday - 10 AM - 3 PM
Drop Off Locations:
The Bridge Studio & Office, 1977 Bay Road, Milford DE (Phone: 855-887-8870)
Donate for Baggage Fees - Total Need: $2,500
Money to pay for airline baggage fees in order to get supplies to the DR
Our plan is to take (2) bags per person of supplies.
Two bags are $80 for each trip member.
Drop-Off Items Needed:
Peanut Butter
Canned Tuna
Children's Vitamins
Small Dress Shoes BLACK
Basketball (Deflated)
Composition Notebooks
Pencils - both regular and
colored
Sharpeners
Crayons
Glue
Scissors
Erasers
Rulers
Protractors
Rheem Paper
1 Calculator
Markers
Pens
Fans
Umbrella/Poncho
Spanish Bibles
Hand Sanitizer
Scissors
Fabric for sewing program
Sewing
Needles
Thread
We appreciate anything you can do to help!