Almost Home
Hey The Bridge Family!
Here is an update from La Union. You are truly a blessing to this village and the children are so eager to be in the sewing and bakery programs to learn useful skills for life. Samuel and Ysemene are especially excited about their home being almost finished! Thank you so much for all of your hard work to make this happen!
I will be sending out another email in the next couple of days talking about the time The Crossover Cups Mission Staff had in the Dominican Republic this past week!
Consider going down to the DR this summer and spend a week with the CUPS Mission team?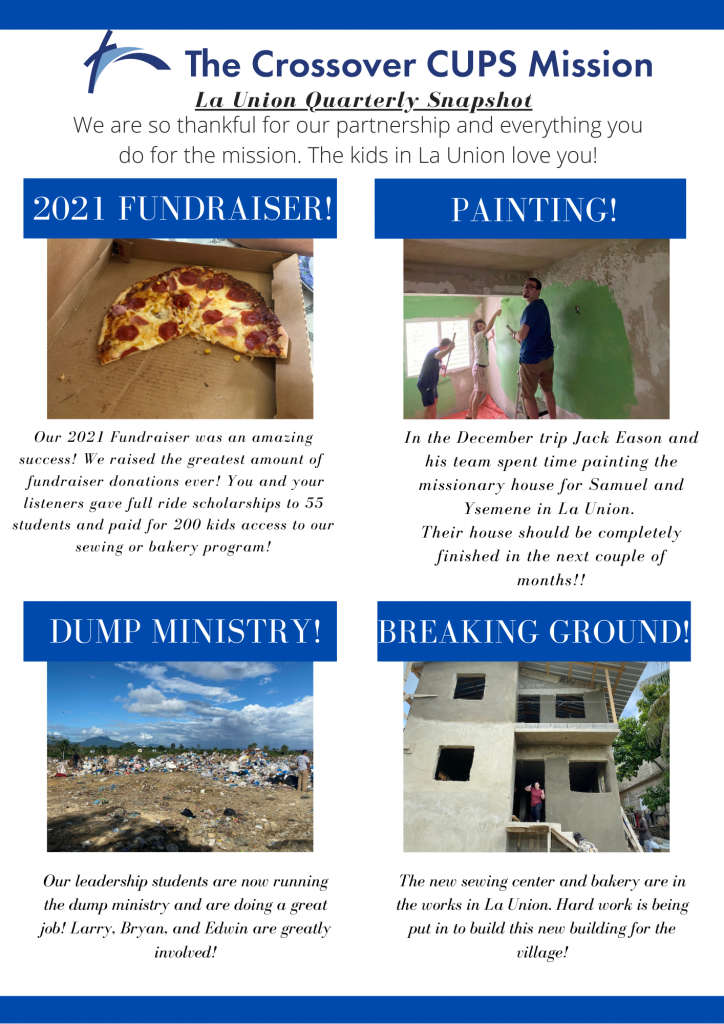 Faith Cantrell
Director of Partnerships
The Crossover Cups Mission
www.cupsmission.com